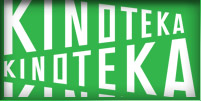 About Kinoteka ______________
THE KINOTEKA POLISH FILM FESTIVAL - CERBRAL CINEMA FOR FREE THINKERS
The 9th annual Polish Film Festival KINOTEKA returns with another challenging programme bringing together the leading lights of Polish Cinema, with an impressive and diverse selection of internationally acclaimed titles from first time filmmakers, seasoned auteurs, cult directors, innovative visual artists and musicians.
KINOTEKA will open with the stunning Essential Killing, a main Competition title at the 67th Venice Film Festival, followed by a Q&A with veteran auteur Jerzy Skolimowski. New Polish Cinema will bring together a selection of the best award-winning features and shorts from the last 12 months. The line-up includes Made in Poland, a gritty and angry statement on youthful radicalism adapted from Wojcieszek's own highly successful stage play; Erratum, award-winning shorts director, Marek Lechki's highly anticipated first feature Nothing Personal, Locarno's Golden Leopard winning debut by Urszula Antoniak, and Marcin Wrona's impressive crime drama, The Christening.
A retrospective of cult comedic legends, Janusz and Andrzej Kondratiuk will comprise their works; Marriageable girls and Hydro-Riddle or How to Gain Money, Women and Fame? that tap into the Polish tradition of surreal, absurdist humour.
Please join us in celebrating the 10th anniversary of the Andrzej Wajda Film School, founded by the legendary auteur in Warsaw. The films, already acknowledged internationally, constitute a very fresh voice within the documentary film genre, whilst at the same time being grounded in the tradition of good Polish Cinema from the school's illustrious tutors such as Andrzej Wajda, Krzysztof Zanussi, Agnieszka Holland or Wojciech Marczewski.
Throughout the festival an exhibition of film and theatre posters by award-winning designer Franciszek Starowieyski (1930-2009), one of Poland's most prominent artists, will be featured in the Riverside Studios and the Barbican Hall. A leader of the Polish Poster School, his original works and posters can be found in major collections across the globe, including MOMA, where he was the first Polish artist to be given a solo exhibition.
Accomplished performance artist and photographer Zofia Kulik's work will be celebrated at Tate Modern with screening of Activities with Dobromierz on the 5th April. Part of the Soc Art movement of the 70s, working with Przemysłw Kwiek, they created joint works under the name KwieKulik. Kulik has exhibited internationally as a solo artist, including shows in New York and the Venice Biennial.
Kinoteka's Closing Gala will comprise a very special screening of Henryk Szaro's 1929 rediscovered, restored silent classic, A Strong Man. Described as the greatest Polish film of the silent era, the film was presumed lost forever until a copy was found at the Royal Film Archive in Brussels in 1997 and fully restored. The film will have live music accompaniment from Pink Freud, one of the most promising Polish groups exploring the fresh sounds of electronica and experimental jazz.
We hope you will enjoy all the events we have planned for you and we look forward to seeing you there.
Roland Chojnacki, Director, Polish Cultural Institute
Anna Gruszka, 9th KINOTEKA Polish Film Festival Producer
---
Kinoteka production team
Roland Cjonacki – Polish Cultural Institute Director
Anna Gruszka – KINOTEKA Festival Producer
Anna Tryc-Bromley – Polish Cultural Institute Deputy Director and KwieKulik screening coordinator
Paweł Kamiński – Music Coordinator for "Strong Man + Pink Feud" event
Paulina Latham – Exhibition, Events and Marketing Coordinator
Karolina Kołodziej – PR and Marketing Coordinator
Marlena Łukasiak – Film Liaison
Agnieszka Ciepłucha-Saltore – Literary Support and Logistics
Anna Błasiak and Magda Raczyńska – Literary Support
Ewa Plesnar and Dariusz Tomaszewski – Logistics
KINOTEKA IN BELFAST
Ewa Grosman
Susan Picken
Sarah Hughes
Michael Staley
KINOTEKA IN EDINBURGH
Jan Naszewski
Maria Gaweł
Rod White
KINOTEKA IN EXTER
Beata Faracik
Paweł Szczepanowski
Irma Faracik
KINOTEKA IN GLASGOW
Jaki McDougall
Allison Gardner
Emily Munro