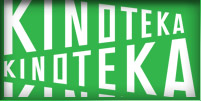 Special guests ______________
Janusz Kondratiuk
(born 1943), director and scriptwriter, graduate of the prestigious National Film School in Łódź. His films, including Marriageable girls (Dziewczyny do wzięcia) and How to Gain Money, Women and Fame (Jak zdobyć pieniądze, kobietę i sławę) tap into the Polish tradition of surreal, absurdist humour.
Together with his brother, director Andrzej Kondratiuk he made the cult film Ascended (Wniebowzięci) with the famous duo Zdzisław Maklakiewicz and Jan Himilsbach.
Zofia Kulik
(born 1947), artist, graduate of the Academy of Fine Arts, Sculpture Department in Warsaw. From 1971, in an artistic duet with Przemyslaw Kwiek as KwieKulik, they ran in their private apartment in Warsaw, an independent Studio for Art Activities, Documentation and Propagation. Its archives contain slides and negatives of ephemeral art in Poland of 70-ties and 80-ties, prints and artists' books.
They did actions, installations, objects, interventions, texts, films, slides, mail-art. Since 1987 she has been working individually (black-&-white multiple exposure photographs, objects).
Łukasz Ronduda
Ph.d, curator at the Museum of Modern Art in Warsaw. Author of the books: Polish Art of the 70s. Editor of publications: 1,2,3... Avantgarde. Film/Art between Experiment and the Archive (with Florian Zeyfang, Berlin 2007), Polish New Wave: The History of a Phenomenon that never existed (with Barbara Piwowarska, Warsaw 2008).
Curator of numerous exhibitions, among others: 1,2,3..Avantgarde (CCA Warsaw, 2006; Kuenstlerhaus Stuttgart; 2007, Sala Rekalde, Bilbao, 2007), KwieKulik, Form is a Fact of Society (BWA Wrocław, 2010), Operator's Exercise. Open Form Film and Architecture (Arthur Ross Architectural Gallery, Columbia University, New York, 2010), Star City, Future under Communism (with A. Farquharson, Nottingham Contemporary, 2010).
Paweł Sala
(born 1958), director of feature and documentary films, scriptwriter. Until recently working mainly in the realm of theatre, his dramas are associated with the movement of so called "New Brutalists" such as Sarah Kane or Mark Ravenhill. His feature film debut, the award-winning thriller Mother Theresa of Cats seems to grow out of this aesthetics.
Jerzy Skolimowski
(born 1938), director, screenwriter, dramatist and actor. A graduate of the prestigious National Film School in Łódź, Skolimowski has directed more than twenty films including Identification Marks: None (Rysopis), Walkover (Walkower) , Barrier (Bariera) and Ręce do góry (Hands Up!, completed 1967, released 1981). He lived in Los Angeles where he painted in a figurative, expressionist mode and acted occasionally in films.
In 2008 he returned to film making as a writer and director after a 17 years of silence with Four Nights With Anna (Cztery noce z Anną). The award-winning Essential Killing is his latest, and – as he admits himself – the best film he has ever made.
Przemysław Wojcieszek
(born 1974), scriptwriter, film and theatre director. Author of the films Made in Poland, The Perfect Afternoon, Down the Colourful Hill, Louder Than Bombs, Kill Them All. In 2004 Wojcieszek was named Best Director at the Polish Film Festival in Gdynia for Down The Colorful Hill. The author of his own screenplays, Wojcieszek won the prestigious 2005 Polityka Passport award in film, honored by the weekly magazine for "his unconventional work as a manifesto of those born in the 1970s who are trying to find a place for themselves in today's reality".
His latest film Made in Poland is an adaptation of his own successful theatre play of the same title from 2004.
Marcin Wrona
born 1973), theatre and film director, scriptwriter. He graduated from film studies at the Jagiellonian University in Kraków as well as film directing at the University of Silesia in Katowice and Binger Film Institute w Amsterdam. One of the most successful graduates of Andrzej Wajda Film School. Since 2006 he teaches film directing at the University of Silesia. With his film "Magnet Man" (2001) Marcin Wrona was invited to around 100 international festivals where the film was immensely appreciated, including the winning at the Tribeca Film Festiwal organized by Robert De Niro and Martin Scorsese in New York. His short film "Telefono" (2004) was recognized by Pedro Almodovar and enclosed in the compilation DVD of the latter director's films. Wrona's second (after "My Blood") feature film , "The Christening" (2010), was awarded Silver Lions at the 35th Polish Film Festival in Gdynia.
Pink Freud
one of the most interesting and promising Polish music groups, exploring different genres from traditional Polish jazz, rock and innovative yass sounds to experiment electronica. Established in 1999 in Gdańsk, they have recorded five studio albums: Zawijasy, Sorry Music Polska, Jazz Fajny Jest, Punk Freud and the most recent Monster of Jazz (2010).
Having played in various configurations, the members have been Wojciech Mazolewski (bass guitar, loop sampler), Jerzy Rogiewicz (drums), Tomasz Duda (brass and wind instruments), and Adam Baron (brass and wind instruments).