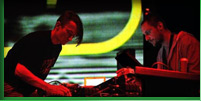 SHORT WAVES + ANTI-EVENING ______________
Short Waves Festival is an annual film event organised by Foundation of Cultural Education Ed Arte. The aim of the festival is to present and promote Polish short films in Poland and abroad. Two previous editions have been a huge success with screenings taking place in over 30 Polish cities, as well as in a few selected cities abroad (Berlin, London, Dublin).
Festival is open both to experienced filmmakers and debutants, and there are no restrictions on film genre, subject or style. The only criterion is the film length – max 30 minutes. The programme will include the best productions of film/art schools and festival winners.
The audience in all participating towns votes for the best film whose author will be awarded a money prize of 10,000 zloty (£ 2,175). The screenings will take place within three weeks between 24th March and 14th April 2011, in over 30 towns in Poland and in a few in Europe. The programme will consist of about 10 films, approximate running time – 2 hours.  
ANTI-evening is an evening filled with music and visualizations brought to you by Michał Mierzwa (Antistatic Family) and Piotr Bejnar (Mo's Ferry, Open Concept Recordings).
Graphical Landscapes
This show, inspired by polish landscapes take the audience to the world of pure, graphical, abstract scenery.

Antistatic Family produces original audiovisual settings for various events, using all available media. As Uniforma it is able to take up every challenge in the field of broadly understood graphics and visual communication. Its activities are settled on the borderline of culture and commercial market.
07 April - Thursday
Thursday 07 April / 8.00 pm / Roxy Bar & Screen
(Antistatic Family and Piotr Bejnar, Mo's Ferry, Open Concept Recording)